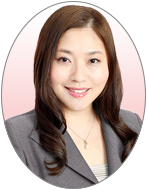 I have seen many times that my fellow musicians or music students make a mess when they write notes or try to correct on their score. For example when they change the cadenza that their teacher advised, or write a variation, or add notes for page-turns.
Everyone makes a mess!

I believe everybody who is involved in music has had the thought:
"I want to write notes on my score more easily!!"

I really know the trouble that everyone has with writing notes because I was also a piano student at conservatorium. So I thought about how I could help musicians and came up with the design of a scored adhesive tape: GORAKUSEN.

This is the concept behind Aria Co.
GORAKUSEN (easy score tape) ,It is my solution to help musicians.

In Japan, already 80,000 GORAKUSEN have been sold.
Now I want to help musicians who live outside Japan.
Naoko Horiguchi 2013 March